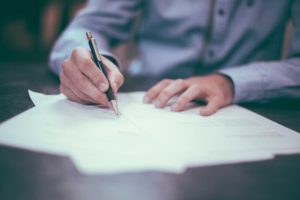 Our Mission
As scientific managers, we have all felt frustrated when operating with large research consortia. You have to manage teams at a distance and across different countries, you work in isolation but have to get others to report to you, and you handle your own workload while organising lots of meetings and performing many other management tasks. Scientific Managers Network is a new resource helping you to work more effectively:
A Forum to exchange knowledge, ask for input and look for answers

A mentoring platform for one-on-one support

Trainings, webinars and workshops tailored to your needs and your work
Our Story
After over ten years working as a scientific manager, we felt that this inter-disciplinary activity is very often carried out by scientists who lack management training, or managers who lack scientific training. By establishing the scientific managers network, we provide the possibility to exchange knowledge, help each other through the mentoring platform, and learn through the dynamic workshops that will be tailored to the topics of interest expressed in the open survey.

Pascal Kahlem
Founder of the Scientific Managers Network. CEO of Scientific Network Management S.L., a company providing support to scientists and entrepreneurs on grant writing, assessment, training, and management of research and innovation projects.
 Profile
WEB: https://www.s-n-m.eu
CONTACT: pkahlem@s-n-m.eu
Martin Schlicht
Business trainer, Coach, speaker, electrical engineer, Training Actor and entrepreneur. Facilitating leadership training experiences on project management and Success Communication, of which empathic leadership and storytelling are two big building blocks.
 Profile
WEB: https://www.AccountabilityTraining.de
CONTACT: Martin@SchlichtUndErgreifend.net